Brief Introduction of JYBLC
Addtime:2009-07-13  View:16774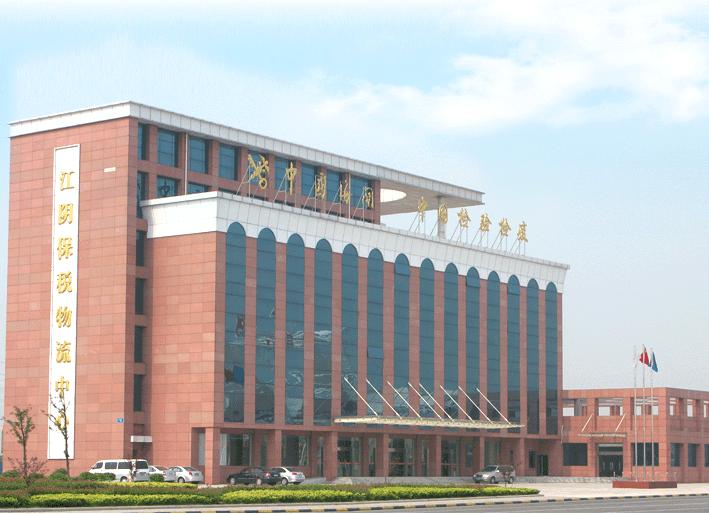 Jiangyin Bonded Logistics Center is a special area enjoying preferential policies, which is agreed by the state council and joint approval led by the Customs General Administration, the Ministry of Finance, the Ministration of Taxation, the State Administration of Foreign Exchange.
Jiangyin Bonded Logistics Center is the only closed fence-in area in Wuxi, holding the port functions of customs and commercial inspection and enjoying the special bonded logistics policies(B type), such as bonded warehousing, export & VAT rebate, bonded distribution and international purchase.
With the Yangtze River in the north, Jiangyin Bonded Logistics Center is located in the new port area of Jiangyin new harbour City, close to Sunan International Terminal.
Relying on Binjiang road and Haigang road, the communication is very convenient.
Through the Jiangyin Yangtze River Highway Bridge, Xicheng expressway and Yanjiang expressway, connected and transported by land, river, and sea.
Jiangyin bonded logistics center has the good link up with the surrounding provinces and cities, such as Suzhou, Wuxi, Changzhou, Hangzhou-Jiaxing-Huzhou and the north of Jiangsu province.
Jiangyin Bonded Logistics Center will be built in three phases. The first phase of 0.5km2, with 120000m2 bonded warehouse, 6000m2 bonded piling yards and 13000m2 office area, has already built. Meanwhile, branches of Customs and Entry-Exit Inspection and Quarantine Bureau have been set up to do the on-site service.
[ CLOSE ]